Welcome to the pqbeads enamel beads website.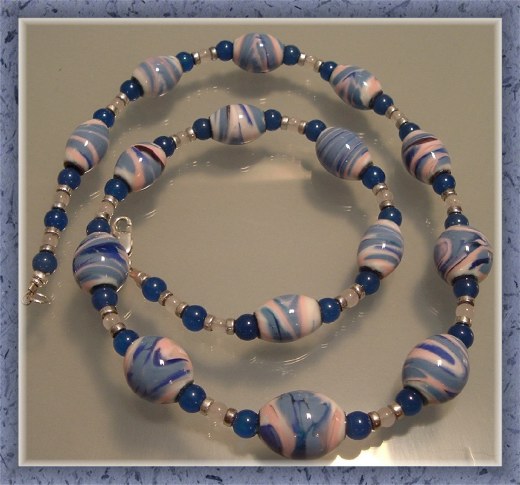 We produce torch fired enamel beads; made individually, by hand, a few at a time.
We combine our enamel (glass) beads with semi-precious beads and sterling silver or gold filled clasps to make one of a kind jewelry pieces.
Our original designs are handcrafted of vitreous (glass) enamels on a metal base, and are fired individually with a torch (or in a kiln)
at approximately
1400 degrees.
These handmade enamel beads are available individually, or as earrings, bracelets, pendants, chokers,or
necklaces. Many people feel that gemstones have individual spiritual powers; you can wear these for a little positive re-enforcement,
or just because of their good looks!
Currently, our work can be purchased at
Allegheny Gallery
2849 Leechburg Road
Lower Burrell,PA 15068
724-339-4480

pqbeads enamel beads
amethyst, rose quartz, mother of pearl, aventurine, onyx, jade, jasper, fluorite, lapis, carnelian, jasper, rhodonite,
hematite, rock crystal, yellow quartz, crystal